Infotainia was a fun side-project and a really interesting way for me to start thinking about the social data Facebook exposes for developers to play with. This project was myself and two friends who were whitelisted early onto Facebook's developer program. We were one of a few third party developers playing with the data and dreaming up interesting ways to leverage these APIs in new apps.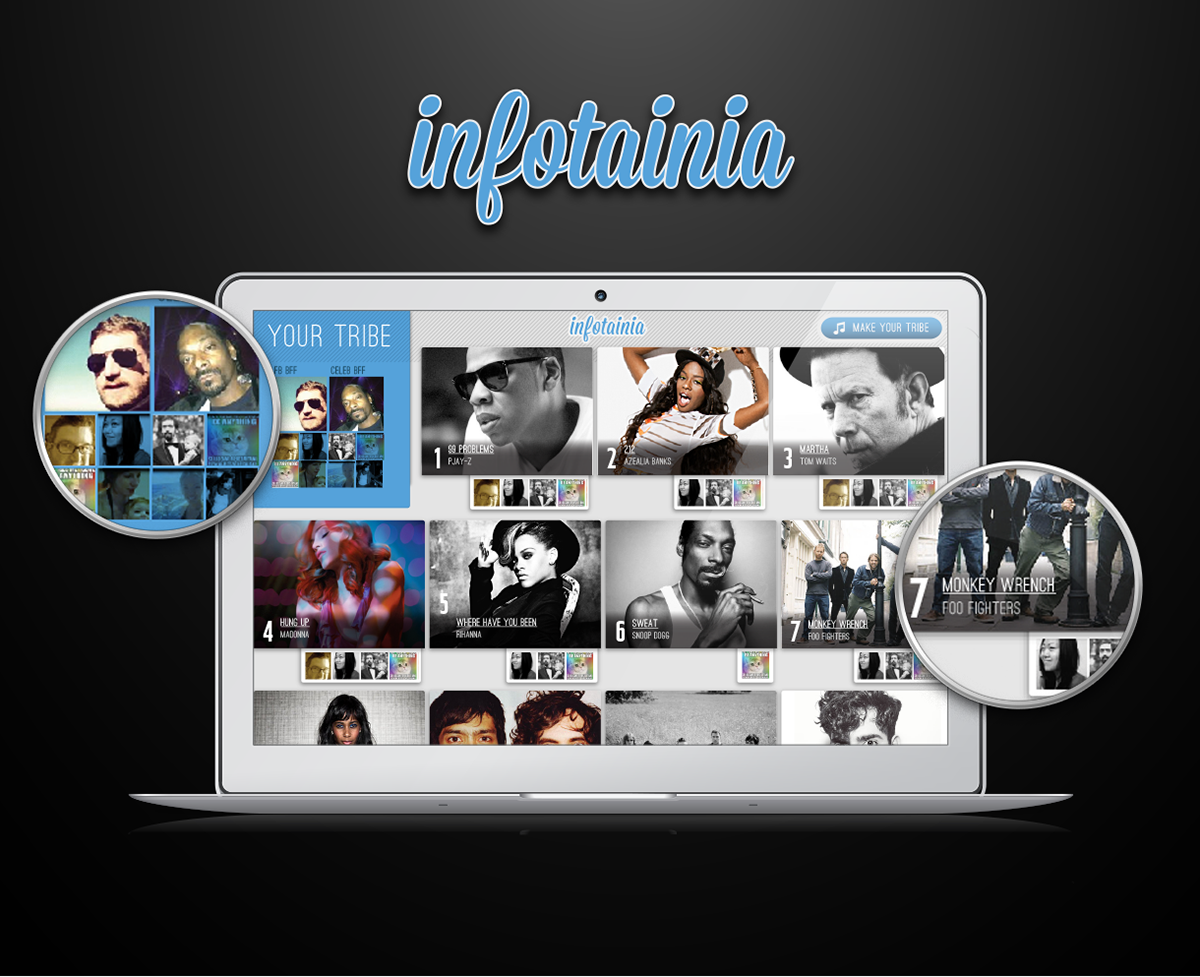 Infotainia is a web app that gatheres your social circle's listens to help you discover new, interesting music. As a bonus, we pair each user with a celebrity who shares your taste in music, your celebrity "BFF".
 The app indexes your musical taste based on your social listening taste and then cross-indexes it with the tastes of your friends to uncover who you share the closest musical tastes with. The top songs and artists you share in common with your friends are listed in a beautiful view you can explore. You also see the friends who share those songs and artists in common with you. You can even filter your playlist by turning friends off and on to see how that effects the songs that are present in your playlist.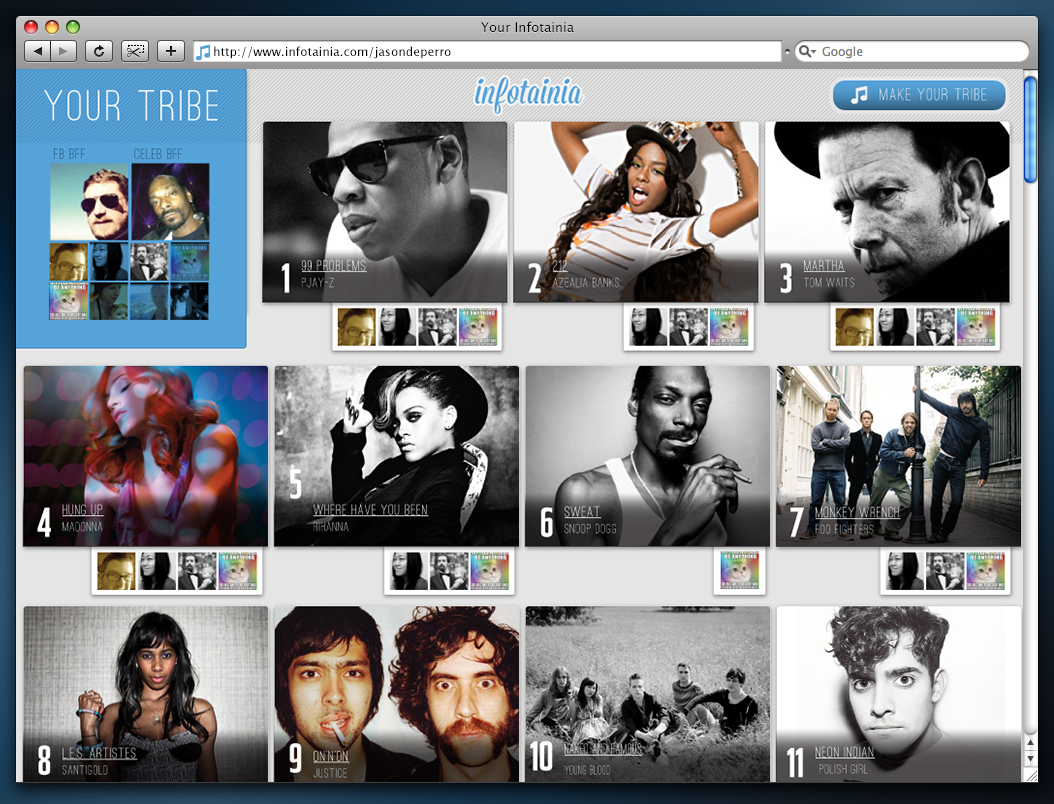 Your Tribe are the friends in your social network that share your musical tastes. These friends know what songs get your foot tapping. We have added one special surprise to make Infotiania even more fun to use to listen to music socially the Celeb BFF this is the celebrity that most closely shares your taste in music, you can see in this screenshot that mine is Snoop Dogg! You can also see my FB BFF next to Snoop, that is my buddy Ryan he is my friend that most closely shares my taste in music.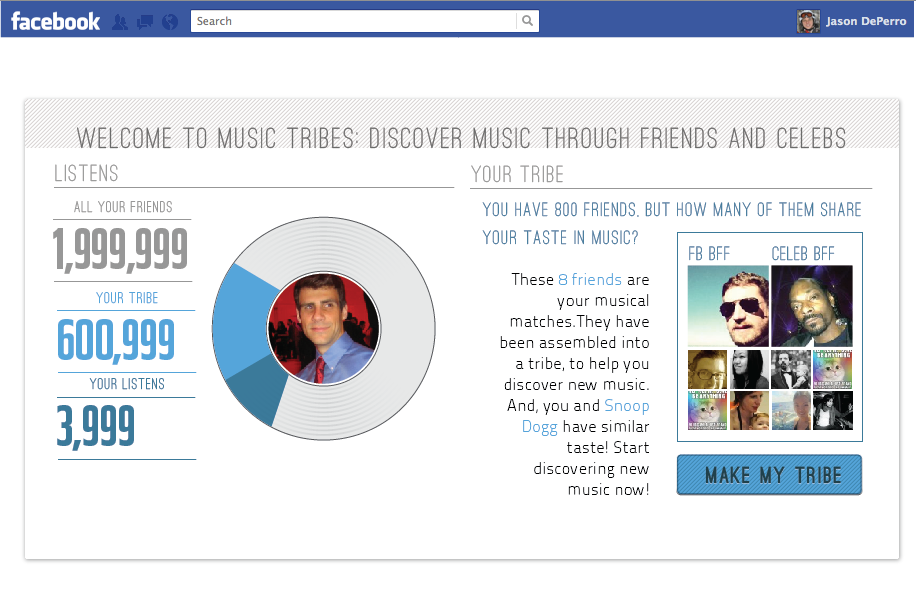 This is an infographic that shows the listening data about me and my friends. I have listened to a lot of music 3,999 songs. My tribe, the ten people matched to me in the box at the right, have listened to 600,999 songs. We can see that Infotainia has to think about a lot of music to match me with the right tribe. Out of all my friends there were a whopping 1,999,999 listens to consider. I have a lot of friends.